New OnePlus 8 Pro | Overview
---
---
Overview
The new OnePlus phone is here. The OnePlus 8 pro. Launched in April 2020, this phone's pricing starts from ₹54,999. This is the first OnePlus phone with features punch hole camera, wireless charging and 5G support.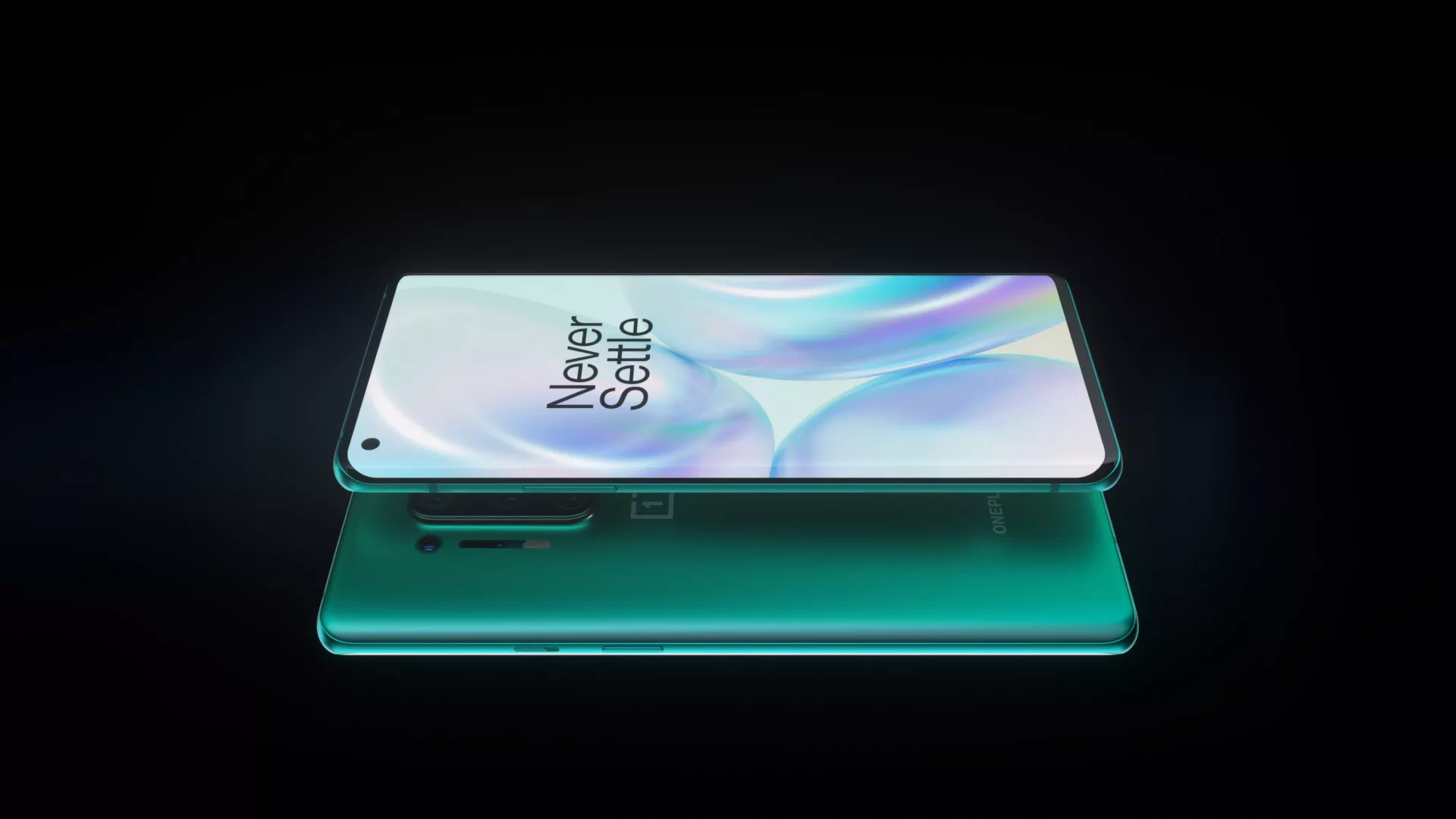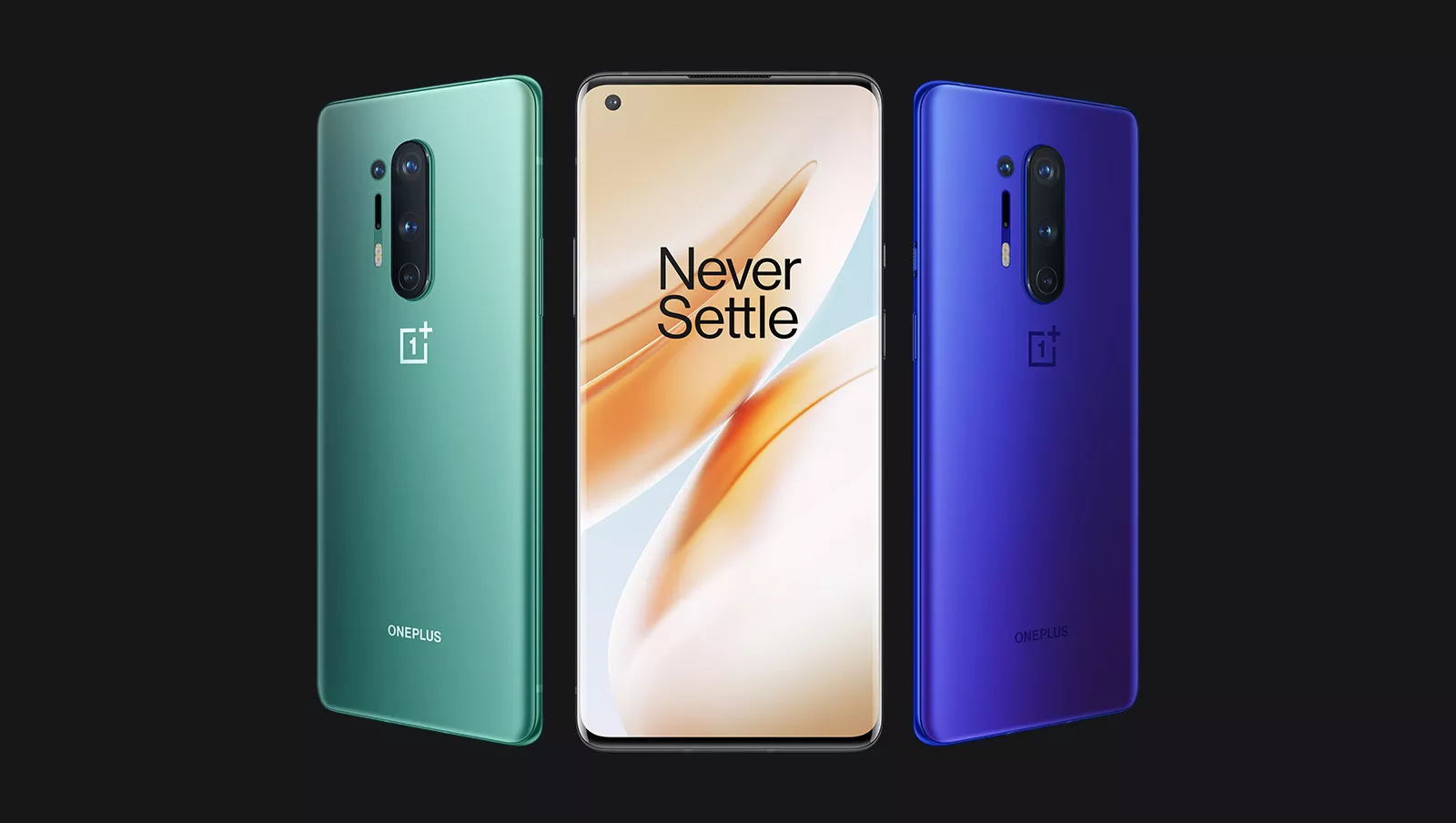 Display – 6.78 inch Amoled display.
Storage – 128GB/256GB (UFS 3.0).
Ram – 8GB/12GB.
Battery – 4510 mAh.
Camera – Rear (main) – 48MP
Telephoto Lens – 8MP
Ultra wide lens – 48MP
Colour filter lens – 5MP
Front camera – 16MP
Processor – Snapdragon 865.
Design
The OnePlus 8 pro comes with similar frosted glass design as of the old OnePlus devices. The body is made of anodized aluminium frame and curved gorilla glass. The major change in the design this year is the punch hole camera on the top left corner. It has dual stereo speakers which support Dolby Atmos 3D audio. The phone is available in three colours namely Glacial Green, Ultramarine Blue, Onyx Black.
Hardware
The device features the all new Snapdragon 865 processor with 5G compatibility. The GPU is the Adreno 650. Battery capacity is 4510 mAh. The phone also has the Warp charge 30T and wireless charging which can charge upto a rate of 30W.
Display
The curved display is one of the main highlights of this phone as it features 120Hz refresh rate with a fluid Amoled screen. "The 8 Pro is also one of the first smartphones able to display 1 billion colors using a 30-bit panel."
Camera
The 8 Pro's camera array consists of a 48 MP wide sensor, a 48 MP ultrawide sensor and an 8 MP telephoto sensor, with an additional 5 MP Color Filter Camera that enables one or two color filters within the standard shooting mode. The wide sensor is equipped with the Sony IMX689. The front punch hole camera is of 16MP.
Apart from wireless charging and 120Hz display. The 8 pro has some special new oxygen OS features.
Real time wallpapers– Live Wallpapers now connect to the OnePlus Weather app, subtly changing hues according to real-time weather conditions.
Dual-channel network acceleration – This feature speeds up your downloads through the simultaneous support of WLAN and mobile networks.
Personal opinion
Although the phone is great with new features, but some of them are useless. For example 5g is not expected to come to India atleast for 2 years, so why would you be paying more for a feature which you don't require at present. So my suggestion for indian users is that to go for OnePlus 7T pro or 7pro, which are still great in performance and OnePlus is offering huge discounts on these models.
Please find some time to fill this Feedback form :
https://forms.gle/bU9jCcaDi842Txj47
Thanks for reading this article Team BloggerBoy
---
---
---